The event PR[AI]RIE Day was hosted by Université Paris Dauphine – PSL. Inspiring talks by top level researchers, including two Turing Award Laureates: Yann LeCun, VP & Chief AI Scientist at Facebook and Silver Professor at NYU and Raj Reddy, University Professor at Carnegie Mellon University, as well as PR[AI]RIE industry partners, attracted almost 500 attendees.
PR[AI]RIE Day offered a great opportunity to evaluate what has been achieved so far by the Institute but also to look into the future and possible new collaborations.
Below are a few snapshots from the day:
Opening of PR[AI]RIE Day
———
Round table "The Challenges of AI: Big Data"
———
Round table: "The Challenges of AI : Large Models"
———
Round table "The Impact of AI on Society"
———
Round table "AI and Health: Challenges and Opportunities"
———
Future of AI
———
Round table "Robots : from Laboratory to Industry"
———
Round table "AI: an Innovation Lever for All Fields?"
———
Closing
——
This highly successful event was followed by a scientific workshop which gathered over 200 participants.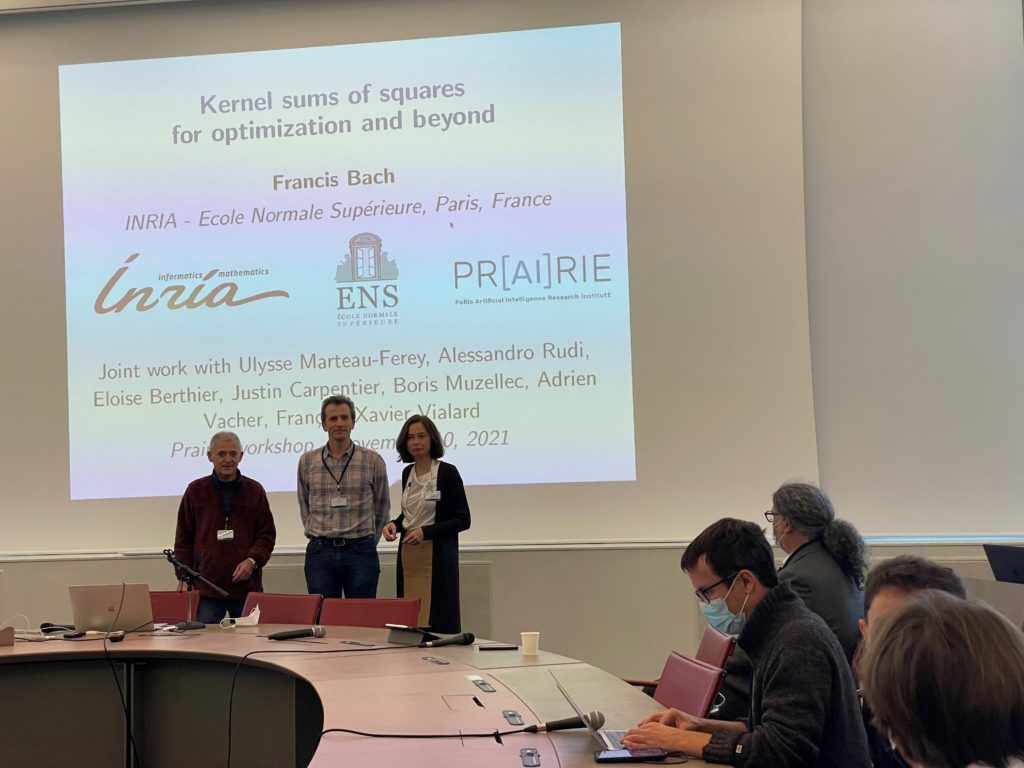 Happy anniversary PR[AI]RIE!!!