Short bio
Researcher (Chargée de recherches) at Inria in the ALMAnaCH project-team since 2020. Previously obtained a PhD from Université Paris-Sud (awarded the ATALA thesis prize) and spent 2 years as a postdoc in the Machine Translation group at the University of Edinburgh.
Topics of interest
Natural language processing, multilinguality, machine translation
Project in Prairie
Rachel Bawden will focus on improving Machine Translation in the face of language variation (texts from different domains, user-generated texts and historical language). Alongside the development of models, she will also explore the interpretability of models in a bid to make them more robust to variation. Finally, she will experiment with the integration of other input modalities (e.g. image and video data), to help tackle ambiguity and scenarios for which the input signal is impoverished or incomplete.
Quote
Huge progress has been seen in Machine Translation in recent years. However, the translation of domain-specific texts (e.g. biomedical and financial), those displaying a high degree of language variation (e.g. social media texts containing spelling errors, acronyms and marks of expressiveness) and other non-standard varieties of language (including dialects and old languages) remains a challenge. Developing models that (i) are robust to variation, (ii) are able to handle the low-resource settings that these scenarios often present and (iii) can incorporate all external context is therefore fundamental to progress in Machine Translation.
Team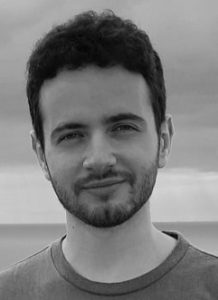 Matthieu FUTERAL-PETER
PhD student